SALE PRODUCT - ODMA display sale.
---
Elypse 112 frame display
Ex ODMA Elypse display, 112 frame double sided. Clear edge frosted centre. ONE ONLY
RRP $1800.00 + GST Sale price $1550.00 unmarked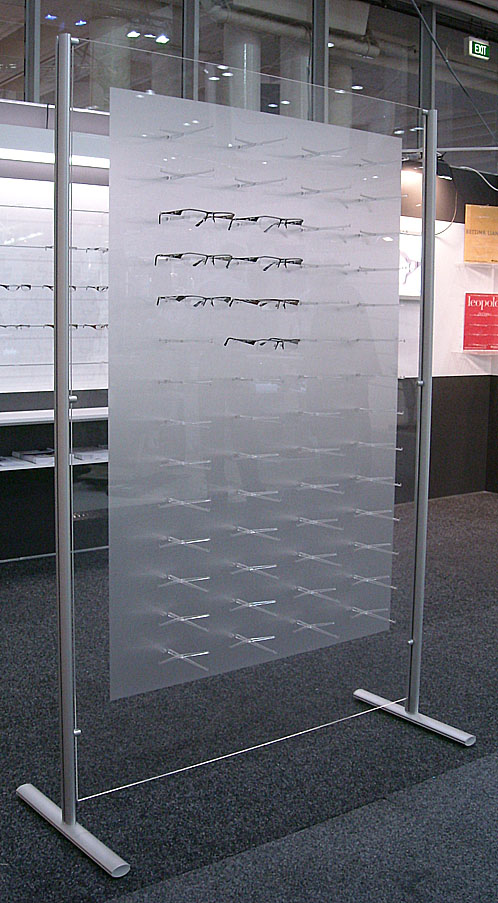 ---

EP frame display
Ex ODMA EP display, 66 frame double sided. Frosted panel with 4 display cubes. ONE ONLY
RRP $1900.00 + GST Sale price $1500.00 + GST One small mark on inside of one cube.


---
Attractive wall mounted display cabinet below cost price $1900.00 +GST One ex demo model only.
Included: High gloss grey metallic pelmet and cupboards with shelves. Powder white bench top and diffuser for fluorescent
lighting. Silver brushed finish handles. Vertical system 66 alloy rods x 12 and 144 clear frame holders as below included.
NOTE: Fluorescent lights not included. Display is 2.5m long and is unmarked. Additional matching units can be made
to suit.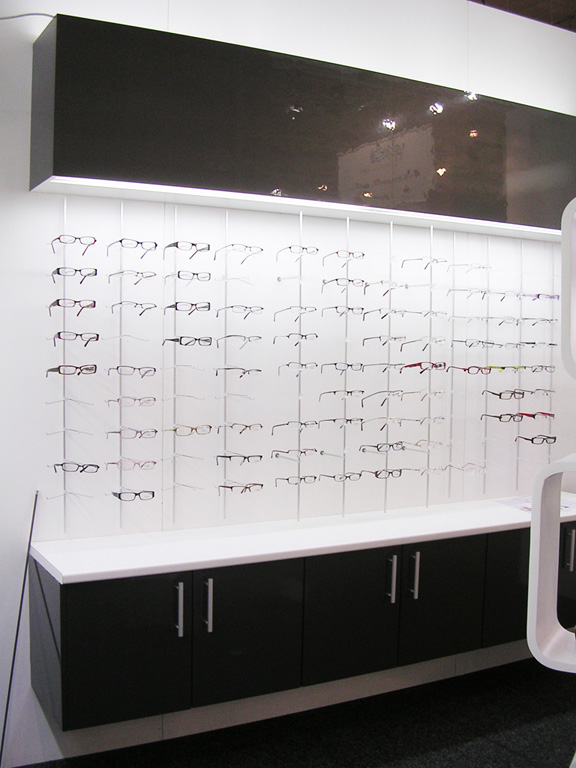 ---
End of line Sale: Optilock 12 frame displays in GREY ONLY
A very limited number of 12 frame Optilock V5 wall mount displays in grey are offered for $99.00ea +GST
a saving of $80.00 - Be quick!! Note displays will be upgraded to the new V6 wall attachment.